Papuce
Cudna tema ali mene je potakla na razmisljanje.
Neki duzi vremenski period, pri upoznavanju sa ljudima, kada me pitaju cime se inace bavim,
odgovaram da sam posmatrac. Sto sam vise govorila o tome da sam posmatrac to sam cesce sebe zaticala
da posmatram.
I tako dodjoh do ove teme.
Zalosnim spletom okolnosti , obratila sam paznju na noge zene koja je stajala ispred mene
u redu na kasi naseg Maxija. Marijo majko, gumeni djon, providna plastika preko prstica,
a po njoj silikonom nalepljeno drago kamenje i dijamant. Naravno , plasticne kopije,
ali jednako groteskno.
I sve to ne bi bilo tragicno po mene, da me nije nagnalo da svoju paznju u velikoj meri
ovog leta usmerim na papuce prolaznika, i neminovno na njihova stopala.
Nesrecni primerak sam, na zalost ,sretala cesce nego neke rodjake,
sto ce reci da je spram cene od 5,5 evra to po misljenju mojih sugradjanki,
pravi modni dragilj, od plastike.
I kombinovale su ga sa zadebljalim napuklim petama i naraslim noktima sa drecavim bordo lakom ...
aisa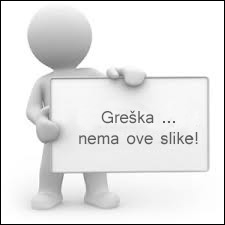 Žensko, 35 god.,
Srbija
28 dana ,
65,
1 sat
Najpopularniji korisnikovi blogovi