The_ Insider - Blogovi
Dunav I Ona, Ona I Dunav...
Znadem, goruci sam skeptik po pitanju tebe. Jednom sam se uhvatio sa pozitivnom notom na usnama, po kojoj sam pevao Lazu Kostica i vrazje dobro sam umeo da se snadjem. A ovih, gorucih noci, sanjam musmule. I prelepo zabezeknuto im stremim, ioako strepe od mene, u tim snovima...

Da li je zaista dovoljno saznanje da je htela da ti se posveti?..,ili je nedovoljna nedoumica oko iskrenosti tog' htenja?... Ovoj, svirepoj sorti cudaka je sasvim svejedno, jer nije uspela da dokuci one dubine, kojima sam ja stremio. A stremio sam zveknuto obicno njoj.., da, samo njoj i nikako odvise dugo, kao sto se to iz ove perspektive provlaci na mala vrata, u vidu decenija koje su prosle i nakindjurile one pute, kojima smo prolazili, drugim akvarelom. Bese to i ostade, za moje poimanje zudnje isuvise kratko. A mogao sam da je volim duze od svakog', Miholjskog leta i da joj pokazem kako je bila adjutant svega sto ju' je u mom' adolescentnom slucaju plasilo. Kako je bila, Dunav i Ona, a opet nespretno, Ona i Dunav...
Edited by The_ Insider, 2013-07-15 21:02:53
The_ Insider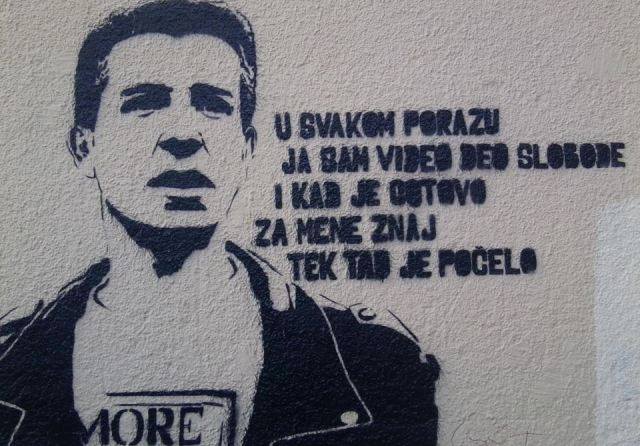 Muško, 40 god.,
Srbija
10 god ,
325,
4 mes
Najpopularniji korisnikovi blogovi